Hiya! Today I am having fun! I am co-hosting, along with another gal, Miss Cristyl, over at CHill Thoughts, the first ever Hop Libs Blog Hop, from my other Blog, The Wild and Wonderful World of Gingerssnaps! It's super fun! All you have to do is, fill out your words, click create, and read your hilarious mad-lib inspired, hop lib! No writing, serious thoughts, etc, just fun like when we were 10! Just be sure to copy and paste you Hop Lib into a blog post, copy the URL and link up so we can see your hilarious Hop Lib too!! Happy Hop Libbing!
THE WAY IT WORKS
Please follow both your hostesses on whatever social media you prefer
You provide us with 26 little words in the blanks below and we'll provide you with your very own HOP Lib, a Mad Libs-style story, you can copy and paste into a blog post. Please mention the hop and link back to us; grab our button and include it on your blog or in your post if you can.
Then, come back here and link up your post with your HOP Libs story! Easy peasy, lemon-squeezy!
I'll be including my HOP Lib at the very end of this post, below the link-up, so that the surprise isn't ruined for you before you complete your own HOP Lib.
Your hostesses are:
FACEBOOK / BLOGLOVIN' / PINTEREST / TWITTER
AND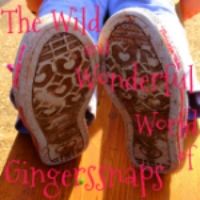 Create your HOP Lib:
Our HOP Lib is generated by
Mad:)Takes
- thanks for providing the fun!